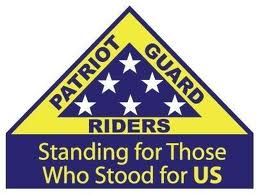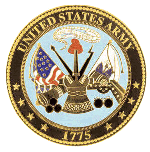 Honor Mission
Frank M. Biniewski
US Army - WWII Veteran
Hamburg, New York - 11-07-18
ABOUT THE MISSION:
The Patriot Guard Riders have been requested to stand in Honor of another WWII Veteran. Frank M. Biniewski passed away on 3 November 2018.
Mr. Biniewski served Active duty in the US Army from 1942-1946, including 17 months in the European Theater of Operations. With an MOS of 405-Battery Clerk, he was attached to the 788th Anti Aircraft Artillery, Automatic Weapons Battalion, and participated in the following 3 Campaigns: Ardennes, Central Europe, Rhineland. Mr. Biniewski was Honorably Discharged on 13 January 1946 with the rank of Technician Fifth Grade, and earned the Army Good Conduct Medal, European-African-Middle Eastern Campaign Medal w/3 Campaign Stars, WWII Victory Medal, Rifle Expert Badge.
PRIMARY STAGING DETAILS: MM-DD-YY
Staging Time: 9:45 a.m.
John J. Kaczor Funeral Home
5433 Southwestern Blvd.
Hamburg, NY 14075
Ride Captain:
Terry Garigen
Terrgari@hotmail.com
Special Instructions:
Flag Line for arrival of family and friends.
Funeral Service at the FH at 10:45 a.m.
Followed by Dignified Transfer and escort to Lakeside Memorial Cemetery for Burial with Military Honors.
Please arrive with a clean 3x5 American Flag or US Army flag, dress for the weather, and ensure your large flags are securely attached.
Please do whatever you're able to help Honor the WWII Service of Frank M. Biniewski, and to support his loving and proud family.
Flags & Water:
Flags will not be provided, please bring your own.
Large Bike Flags will be needed.
Water WILL NOT be provided, please bring your own.
Submitted by:
Don Higgins, SRC, Reg-1
Gladiator6988@hotmail.com