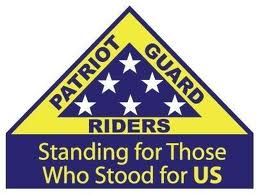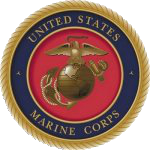 Honor Mission
David G. Phillips
USMC/Marine Reserves - Vietnam Era Veteran
Beacon, New York - 11-04-18
ABOUT THE MISSION:
The daughter of David G. Phillips has requested the Patriot Guard to attend her father's funeral services. Mr. Phillips served 4 years in the US Marines. His MOS was 2511- Wireman and served 19 months in Hawaii during the Vietnam War. He also served 3 years in the Marine Reserves. Dave was a charter member of the Marine Corps League, Carmen Ramputi Det. 861 and a member of the Arlington American Legion. He was fiercely patriotic and so proud of being a Marine.
A portion of this narrative was obtained from the Riverview Funeral Home obituary.View the full obituary at the following link:
https://www.riverviewbyhalvey.com/obituaries/David-Phillips-27/#!/Obituary
PRIMARY STAGING DETAILS: 11-04-18
Staging Time: 1:30 p.m.
Riverview Funeral Home by Halvey
2 Beekman Street
Beacon, NY 12508
Ride Captain:
Bob Boisvert
raboisvert47@gmail.com
8452425088
Special Instructions:
We will stand a flag line during the calling hours, 2 to 6 p.m. at the Funeral Home. A funeral service will be held at the funeral home at 5:30 p.m. followed by military honors.
The PGR will be there to render Honor, Dignity and Respect for the service of David G. Phillips.
Flags & Water:
Flags will not be provided,, please bring your own.
Large Bike Flags will NOT be needed.
Water WILL NOT be provided, please bring your own.
Submitted by:
Bob Boisvert
raboisvert47@gmail.com