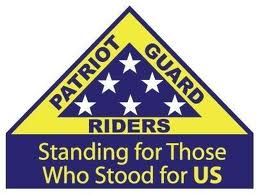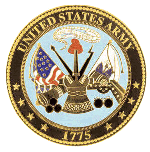 Honor Mission
Richard Kaczmarek
US Army - Vietnam Veteran
PGR Member
Grand Island, New York - 11-02-18
ABOUT THE MISSION:
The Patriot Guard Riders have been requested to stand in Honor of the Vietnam War Service of former PGR member Rich Kaczmarek, who passed away on 28 October 2018 after battling the effects of Agent Orange for several years.
Military details are pending. Mr. Kaczmarek served with Army Special Forces in Vietnam, and was a proud PGR Region-1 member in the early years of the organization before his illness prevented him from participating.
PRIMARY STAGING DETAILS: 11-02-18
Staging Time: 5:00 p.m.
Kaiser Funeral Home
1950 Whitehaven Road
Grand Island, NY 14072
Map: http://mapq.st/2twIZ3M
Ride Captain:
John Ben
jjb1946@aol.com
Special Instructions:
Flag Line for arrival of family and friends.
Memorial Service at 6:00 p.m., including Military Honors.
Please arrive with a clean 3x5 American Flag or US Army flag and dress for the weather.
Please do whatever you're able to help Honor the Vietnam War service of fellow PGR member Rich Kaczmarek and to support his grieving and loving family.
NOTE: We have two Missions Friday evening, the other in Buffalo. Please try to support one of these Missions.
Flags & Water:
Flags will not be provided, please bring your own
Large Bike Flags will NOT be needed.
Water WILL NOT be provided, please bring your own.
Submitted by:
Don Higgins, SRC, R-1
gladiator6988@hotmail.com