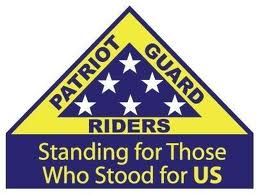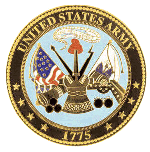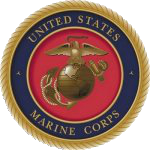 Honor Mission
Gerald M. Chmiel, Sr.
USA, USMC - Vietnam Veteran
Buffalo, New York - 11-02-18
ABOUT THE MISSION:
The Patriot Guard Riders have been requested to stand in Honor of the Military Service of Gerald M. Chmiel, Sr. of Cheektowaga, who passed away on 28 October 2018.
Full military information is pending, but we know Mr. Chmiel served in both the Army and Marine Corps, possibly for a total of 20 years. We have confirmation that he served 2 years active duty in the Army from 1964-1966, including 6 months in Vietnam. His MOS was 36D20-Wireman, and he was attached to Company B, 1st Battalion, 2nd Infantry. Mr. Chmiel was Honorably Discharged on 24 March 1966 with the rank of PFC, and earned the Army Good Conduct Medal, Combat Infantryman Badge, Vietnam Service Medal and Vietnam Campaign Medal. We also have documentation that Mr. Chmiel was Honorably Discharged from the Marine Corps Reserve on 27 September 1977 with the rank of Lance Corporal.
Obituary: https://castigliafuneralhome.com/tribute/details/1642/Gerald-Chmiel-Sr/obituary.html#tribute-start
PRIMARY STAGING DETAILS: 11-02-18
Staging Time: 5:00 p.m.
Nightengale Funeral Home
1884 South Park Avenue (Near Tifft St.)
Buffalo, NY 14220
Map: http://mapq.st/2tbCrqz
Ride Captain:
Bob Woodward
bobwood2294@gmail.com
Special Instructions:
Flag Line for arrival of family and friends.
Visitation from 6:00-8:00 p.m.
Memorial Service at 8:00 p.m.
Military Honors and Interment are planned to take place at Arlington National Cemetery at a later date.
Please arrive with a clean 3x5 American Flag, US Army flag, or USMC flag, and dress for the weather.
Please do whatever you're able to help Honor the Military Service of Gerald M. Chmiel, Sr., and to support his loving family.
NOTE: We have two Missions Friday evening, the other one in Grand Island. Please try to support one of these Missions.
Flags & Water:
Flags will not be provided, please bring your own.
Water WILL NOT be provided, please bring your own.
Submitted by:
Don Higgins, SRC, R-1
gladiator6988@hotmail.com