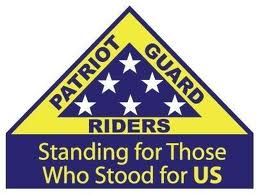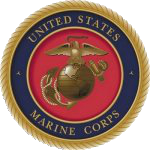 Honor Mission
John W. Weiderman
USMC - Vietnam Veteran

Avon/Bath, New York - 11-05-18
ABOUT THE MISSION:
The Patriot Guard Riders have been requested to stand in Honor of the Vietnam War Service of US Marine Veteran John W. Weiderman of Avon, who passed away on 26 October 2018.
Mr. Weiderman served almost 3 years active duty from 1967-1970, including 13-1/2 months in Vietnam. His MOS was 2511-Wireman, and he was attached to H&S Co., 2nd Service Battalion, 2nd Marine Division. Mr. Weiderman was Honorably Discharged on 10 September 1970 with the rank of Corporal (E-4), and earned the following awards: Navy Achievement Medal w/Valor; Combat Action Ribbon; National Defense Service Medal; Vietnam Service Medal w/1 Service Star; RVN Cross of Gallantry Medal w/Palm; Vietnam Campaign Medal.
Obituary: http://www.stephensondougherty.com/book-of-memories/3638006/Weiderman-John/obituary.php
PRIMARY STAGING DETAILS: 11-05-18
Staging Time: 12:00 p.m.
Stephenson-Dougherty Funeral Home
350 Genesee Street
Avon, NY 14414
Map: http://mapq.st/2GZ26JO
Ride Captain:
Joe Joyce
jjoyce82abn55@yahoo.com
Special Instructions:
Assemble in preparation for providing an escort of the family and Veteran to Bath National Cemetery.
KSU at 1:00 p.m.
Burial Ceremony at Bath NC at 2:00 p.m.
Please be prepared with a clean 3x5 American Flag or US Marine Corps flag, dress for the weather and ensure your large flags are securely attached for the escort at highway speeds.
NOTE: If you are unable to make the trip to Avon, please consider staging directly at Bath NC with a Flag Line for arrival of the contingent.
Your participation in Honoring the Vietnam War service of USMC Veteran John W. Weiderman will be appreciated.
Flags & Water:
Flags will not be provided, please bring your own.
Large Bike Flags will be needed.
Water WILL NOT be provided, please bring your own.
Submitted by:
Don Higgins, SRC, R-1
gladiator6988@hotmail.com