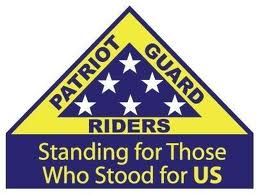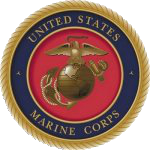 Honor Mission
Warren H. Sheldrick

USMC - Vietnam


Multi-City, New York - 11-02-18
ABOUT THE MISSION:
The family of Mr. Warren H. Sheldrick has requested Patriot Guard Rider participation in his military honors funeral services. Mr. Sheldrick, 69, passed on Thursday, October 25, 2018.
Born in Albany, NY, Warren joined the United States Marine Corps on February 27, 1968. He served a tour of duty in Vietnam, with an MOS of 3051, General Warehouseman. For his service, he was awarded the National Defense Service Medal, Vietnam Service Medal w/3 stars, Vietnam Campaign Medal w/device, Combat Action Ribbon, Rifle Marksmanship Badge and a Meritorious Mast. He was honorably discharged at the rank of Lance Corporal (E-3) on September 16, 1969.
Warren was employed as Tractor Trailer Driver for 30 years with Tobin First Prize and Williamsburg Transport in Saratoga Springs. He was also a member of the Joseph Zaloga American Legion Post # 1520 in Albany.
Portions of the above narrative are contained in his obituary, available for viewing online at the Dufresne & Cavanaugh Funeral Home website:

https://dufresneandcavanaugh.com/tribute/details/1164/Warren-Sheldrick/obituary.html#tribute-start
PRIMARY STAGING DETAILS: 11-02-18
Staging Time: 08:45 a.m.

Dufresne & Cavanaugh Funeral Home
149 Old Loudon Road
Latham, NY 12110
Ride Captain:
Bruce Barger
bbarger103@aol.com
Special Instructions:
Staging at the funeral home with flag line for the arrival of family and guests. Members will escort to church for a 10:00 a.m. Mass of Christian Burial:
St. Ambrose Church
347 Old Loudon Rd.
Latham, NY 12110
Interment with military honors to follow at:
Most Holy Redeemer Cemetery
2501 Troy Schenectady Rd.
Schenectady, NY 12309
Flags & Water:
Flags will not be provided
If you have a large flag bike, please bring it.
Water WILL NOT be provided, please bring your own.
Submitted By: Ray Sestak
Position: Assistant State Captain