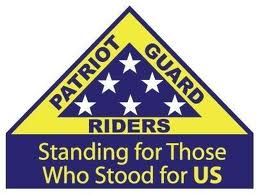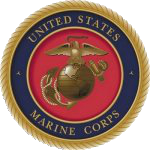 Honor Mission
Sgt. Maj. Victor J. Guerra, Sr.

USMC (Ret.)
Vietnam - WoT Veteran


Amherst, New York - 11-03-18
ABOUT THE MISSION:
The Patriot Guard Riders have been requested to stand in honor of the exemplary military career of Marine Corps Sergeant Major (E-9) Victor J. Guerra, Sr. of Tonawanda, who passed away on 23 October 2018.
Sgt. Maj. Guerra served a total of 44+ years, including 37 years active duty. He was engaged in several combat operations in Vietnam, and in 1983 was part of the multi-national peacekeeping force in Beirut, Lebanon with Battalion Landing Team, 1st Battalion, 8th Marines, 24th Marine Amphibious Unit.

Sgt. Maj. Guerra was honorably retired on 1 May 1994, and earned the following awards: Navy Cross; 3 Purple Hearts; Meritorious Service Medal; Navy & Marine Corps Commendation Medal; Navy & Marine Corps Achievement Medal; Combat Action Ribbon w/1 star; Meritorious Unit Commendation Ribbon w/1 star; Navy Good Conduct Medal; Marine Corps Good Conduct Medal w/8 awards; Army Reserve Commendation Medal; Marine Corps Expeditionary Medal w/2 stars; National Defense Service Medal w/1star; Armed Forces Expeditionary Medal; Vietnam Service Medal w/4 stars; Humanitarian Service Medal w/2 stars; Navy Sea Service Deployment Ribbon w/1 star; RVN Gallantry Cross Medal w/Palm; RVN Civil Actions Unit Citation Ribbon; Vietnam Campaign Medal.

Obituary: https://buffalonews.com/2018/10/28/guerra-usmc-ret-sgt-major-victor-j-sr-usmc-ret/
PRIMARY STAGING DETAILS: 11-03-18
Staging Time: 11:00 a.m.

Lombardo Funeral Home
(Northtowns Chapel)
885 Niagara Falls Blvd.
(near Eggert/Sheridan Dr.)
Amherst, NY 14226
Map: http://mapq.st/2upOT8w
Ride Captain:
George Brown
mar10387@netzero.net
Special Instructions:
Flag Line for arrival of family and friends.Visitation from 12:00 - 4:00 PM, with funeral service at the funeral home at 4:00 PM, including Military Honors. Sgt. Maj. Guerra will be interred in Arlington National Cemetery at a later date.

Please arrive on time with a clean 3x5 American flag or USMC flag, and dress for the weather. Please come and go as you need to, as we honor the very long and extraordinary military career of USMC Sgt. Maj. Victor J. Guerra, Sr., and to support his loving and very proud family.
Flags & Water:
Flags will not be provided
Large Bike Flags will NOT be needed.
Water WILL NOT be provided, please bring your own.
Submitted By: Don Higgins
Position: Senior Ride Captain, R1
gladiator6988@hotmail.com