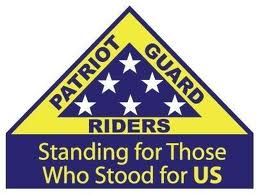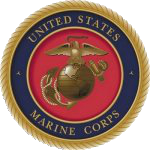 Honor Mission
John Gerow
USMC - Korean Veteran
Rochester, New York - 10-27-18
ABOUT THE MISSION:
We have been request by Linda Gerow to stand in Honor of her Husband, a United States Marine.
PRIMARY STAGING DETAILS: 10-27-18
Staging Time: 9:20 a.m.
The Evangelical Lutheran Church of the Redeemer
1549 Dewey Ave.
Rochester, NY
Ride Captain:
Nigel Heaton
nigelvh@aol.com
5854674230
Special Instructions:
Briefing at 9:20 a.m.
Flag line to assemble at 9:30 a.m.
It is forecast to be raining, windy with a high of 43 degrees, please dress accordingly for the weather. This Mission may only take 1/2 hour as John will remain at the Church. Briefing will cover last minute details.
Flags & Water:
Flags will not be provided, please bring your own.
Water WILL NOT be provided, please bring your own.
Submitted by:
Nigel Heaton
nigelvh@aol.com