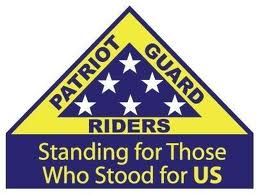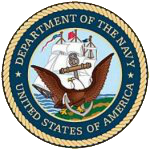 Honor Mission
Donald J. Lysiak
US Navy - Veteran
West Seneca, New York - 10-27-18
ABOUT THE MISSION:
The Patriot Guard Riders have been requested to stand in Honor of the US Naval Service of Donald J. Lysiak of West Seneca, who passed away on 14 October 2018.
Full military information is pending, but we know Mr. Lysiak served a total of 3-1/4 years, including 2 years active duty from 1953-1955. His rating was Photographer's Mate Cameraman (PHG), and his service included 8 months overseas. Mr. Lysiak was Honorably Discharged on 3 March 1955 with the rank of Petty Officer 3rd Class (E-4).
Obituary: https://www.dignitymemorial.com/obituaries/west-seneca-ny/donald-lysiak-8024164
PRIMARY STAGING DETAILS: 10-27-18
Staging Time: 9:00 a.m.
St. John Vianney RC Church
2950 Southwestern Blvd.
Orchard Park, NY 14127
Map: https://www.mapquest.com/us/ny/orchard-park/14127-1451/2950-southwestern-blvd-42.805075,-78.735940
Ride Captain:
Don Becker
dbecker97545@roadrunner.com
Special Instructions:
Flag Line for arrival of family and friends.
Mass of Christian Burial at 10:00 a.m.
Military Honors to be rendered at the end of the Mass.
Burial at a later date, no escort.
Please arrive with a clean 3x5 American Flag or US Navy flag, and dress for the weather.
Thank you for your efforts to help Honor the US Naval service of Donald J. Lysiak and to support his loving family.
Flags & Water:
Flags will not be provided, please bring your own.
Large Bike Flags will NOT be needed.
Water WILL NOT be provided, please bring your own.
Submitted by:
Don Higgins, SRC, R-1
gladiator6988@hotmail.com