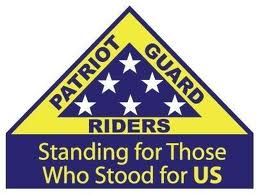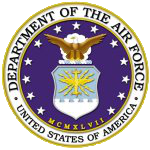 Honor Mission
Lt. Col. Richard F. Turoski
U.S. Air Force - Vietnam
Medina, New York - 10-23-18
ABOUT THE MISSION:
The Patriot Guard Riders have been requested to stand in Honor of the exemplary U.S. Air Force career of Lt. Col. Richard F. Turoski, who passed away 20 November 2017.
Lt. Col. Turoski served our Nation for 28 years from 1956-1984, including 14 months in Vietnam. During his career, his Air Force Specialties were Navigator, Missile Launch Officer and Air Operations Officer. From the Cooper Funeral Home obituary: " A graduate of Medina High School, class of 1951, Rich was a Mustang for life and spoke highly of the competitive spirit exhibited by the students. In 1955, he graduated Cum Laude from Hobart College where he was a distinguished ROTC graduate and was inducted into the Hobart Hall of Fame for his accomplishments on the football field. The Baltimore Colts had an interest in Richard, however, he had a six year commitment to the US Air Force. Thus began an esteemed career that spanned four decades. During his career, he was awarded the Air Force's highest award, the Distinguished Flying Cross for 161 combat missions flown during the Vietnam War. He was also awarded six combat medals. Upon reaching the rank of Lieutenant Colonel, he held many positions, most notably, Command of 20 megatons of Minuteman II nuclear missiles at Grand Forks AFB, ND. He completed his military career as the Chief of War Plans for Strategic Arms Command." Lt. Col. Turoski's list of Military Awards is very extensive. In addition to the Distinguished Flying Cross, he earned the Air Medal with 5 Oak Leaf Clusters.
PRIMARY STAGING DETAILS: 10-23-18
Staging Time: 10:00 a.m.
Cooper Funeral Home
215 West Center Road
Medina, N.Y. 14103
Ride Captain:
Joe Joyce
jjoyce82abn55@yahoo.com
Special Instructions:
Flag Line for arrival of family and friends.
Calling Hours from 11:00 AM - 12:30 PM.
Memorial Service at the FH at 12:30 PM, with Military Honors rendered at end of the Service.
Please arrive on time with a clean 3x5 American Flag or U.S. Air Force flag, and dress for the weather.
Lt. Col Turoski gave 28 years of his life in defense of our Nation. Please consider giving a bit of your time to help Honor this Hero, and to support his loving and very proud family.
Flags & Water:
Flags will not be provided.
Large Bike Flags will NOT be needed.
Water WILL NOT be provided, please bring your own.
.
Submitted By: Don Higgins
Position: SRC, R-1