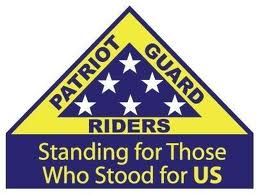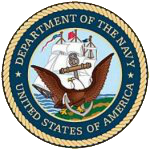 Honor Mission
Raymond A. Teator

US Navy - Korea
Multi-City, New York - 10-20-18
ABOUT THE MISSION:
The family of Mr. Raymond A. Teator Sr. has requested Patriot Guard Rider participation in his military honors funeral services. Mr. Teator, 85, passed on Monday, October 15, 2018.
Born in Albany, NY, Art was a proud veteran of the U.S. Navy. He enlisted on 27 April, 1950 and served aboard the USS Essex (CVA-9), an Essex- class attack aircraft carrier, during the Korean War. For his service, he was awarded the China Service Medal, Navy Occupation Service Medal, National Defense Service Medal, Korean Service Medal and the United Nations Ribbon. He was honorably discharged on 14 December, 1953 at the rank of Petty Officer 3rd Class.
Afte the War, he drove for Greyhound Bus Lines, Yankee Trails Bus Company and the East Greenbush School District throughout his career.
Portions of the above narrative are included in Mr. Teator's obituary, available for viewing online at the W.J. Lyons Funeral Home website:
http://www.wjlyonsfuneralhome.com/book-of-memories/3630783/Teator-Raymond/obituary.php
PRIMARY STAGING DETAILS: 10-20-18
Staging Time: 08:15 a.m.

W.J. Lyons Funeral Home
1700 Washington Ave.
Rensselaer, NY 12144
Ride Captain:
Ray Sestak
rayspgrny@gmail.com
518-669-3358
Special Instructions:
Staging at the funeral home with a flag line for the arrival of family and guests. Visitation between 09:00 a.m. and 11:00 a.m., followed by a 12:00 p.m. Mass of Christian Burial at Sacred Heart Church, 3 Catholic Way, Castleton-on-Hudson. Following church services, interment with full military honors will take place at Holy Sepulchre Cemetery, Holy Sepulchre Road, Rensselaer, NY
Flags & Water:
Flags will not be provided
If you have a large flag bike, please bring it.
Water WILL NOT be provided, please bring your own.
Submitted By: Ray Sestak
Position: Assistant State Captain