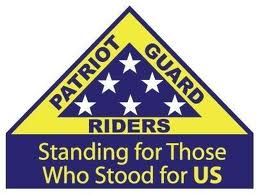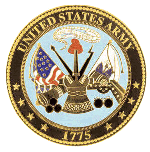 Honor Mission
Frank R. Wickins
US Army - Vietnam Veteran

Attica, New York - 10-18-18
ABOUT THE MISSION:
The Patriot Guard Riders have been requested to stand in Honor of the US Army service of Frank R. Wickins of Attica, who passed away on 14 October 2018.
Mr. Wickins proudly served two years active duty from 1963-1965, including 3 months in Vietnam. His MOS was 56A10-Supply Handler, and he was attached to the 124th Transportation Company.
Mr. Wickins was Honorably Discharged on 9 December 1965 with the rank of Specialist-4 (E-4), and was awarded the following: Army Good Conduct Medal; National Defense Service Medal; Vietnam Service Medal; several weapons qualification badges. Mr. Wickins was a longtime American Legion and VFW member.
Obituary: https://www.marleyfuneralhome.com/obituaries/Frank-R-Wickins?obId=3373158#/obituaryInfo
PRIMARY STAGING DETAILS: 10-18-18
Staging Time: 10:00 a.m.
Marley Funeral Home
135 Main Street
Attica, NY 14011
Ride Captain:
Ken Lyons
kandrlyons@inbox.com
Special Instructions:
Flag Line for arrival of family and friends.
Funeral Service at the Funeral Home at 11:00 a.m.
Followed by Dignified Escort to Forest Hill Cemetery, Attica for Interment with Military Honors.
Please arrive on time with a clean 3x5 American Flag or US Army flag, and dress for the weather.
Please consider helping to Honor the US Army service of Frank R. Wickins, and to support his loving family.
Flags & Water:
Flags will not be provided, please bring your own.
Large Bike Flags will be needed.
Water WILL NOT be provided, please bring your own.
Submitted by:
Don Higgins, SRC, R-1
gladiator6988@hotmail.com