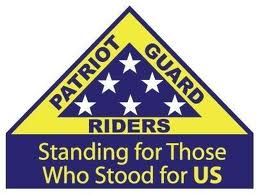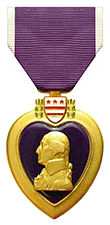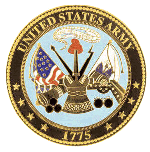 Honor Mission
Robert L. Vergith
US Army - Korean War Veteran
Jamestown, New York - 10-13-18
ABOUT THE MISSION:
The Patriot Guard Riders have been requested to stand in Honor of another Korean War Hero. Robert L. Vergith of Jamestown passed away on 10 October 2018.
From the Lind Funeral Home Obituary:
"He was a proud veteran of the US Army serving from December 10, 1951 to December 2, 1954 during the Korean War. During his tour of duty he received the German Occupation Medal, the Combat Infantry Badge, the United Nations Service Medal, National Defense Service Medal, the Korean Service Medal with a Bronze Service Star and was a Purple Heart Recipient."
Mr. Vergith was Honorably Discharged on 2 December 1954 with the rank of Corporal ( E-4.)
Mr. Vergith was also a 50-year Life Member of the Busti Fire Department.
Obituary: https://lindfuneralhome.com/tribute/details/6724/Robert-Vergith/obituary.html#tribute-start
PRIMARY STAGING DETAILS: 10-13-18
Staging Time: 10:00 a.m.
Busti Federated Church
875 Mill Road
Jamestown, NY 14701
Ride Captain:
Bob Caldwell
Racaldwell5@yahoo.com
Special Instructions:
Flag Line for arrival of family and friends.
Funeral Service at 11:00 a.m.
Followed by Dignified Escort to Busti Cemetery for Interment with Military Honors. The Jamestown Chapter of Vietnam Veterans of America will participate in rendering Honors.
Please arrive with a clean 3x5 American Flag or US Army flag, dress for the weather, and ensure your large flags are properly placed and securely attached.
Thank you for representing the PGR in Honor of the Korean War Service and Firefighter Service of Robert L. Vergith, Sr. and in support of his living and proud family.
Flags & Water:
Flags will not be provided, please bring your own.
Large Bike Flags will be needed.
Water WILL NOT be provided, please bring your own.
Submitted by:
Don Higgins, SRC, Reg-1
gladiator6988@hotmail.com