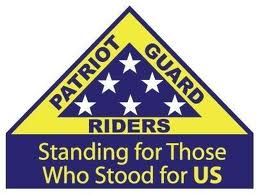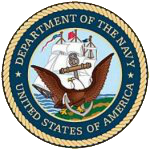 Honor Mission
Richard J. Angle

US Navy - Vietnam Era
Hamburg, New York - 10-15-18
ABOUT THE MISSION:
The Patriot Guard Riders have been requested to stand in honor of the US Naval service of Richard J. Angle of Hamburg, who passed away on 7 October 2018.
Mr. Angle served over four years active duty from 1963-1967 with the rating of Radioman. His duty included assignment aboard the USS Conyngham ( DDG-17), a Charles F. Adams-class guided missile armed destroyer. Mr Angle was honorably discharged on 19 May 1967 with the rank of Petty Officer 3rd Class (E-4.)

Obituary: https://lakesidefuneralhome.com/tribute/details/2679/Richard-Angle/obituary.html#tribute-start
PRIMARY STAGING DETAILS: 10-15-18
Staging Time: 09:00 a.m.

Lakeside Memorial Funeral Home
4199 Lakeshore Road
Hamburg, NY. 14075
Ride Captain:
Joe Joyce
Jjoyce82abn55@yahoo.com
Special Instructions:
Flag line for arrival of family and friends. Funeral service at the funeral home at 10:00 AM., followed by dignified transfer and escort to Hillcrest Cemetery for Interment with military honors.

Please arrive on time with a clean 3x5 American flag or US Navy flag, dress for the weather, and ensure your large flags are properly placed and securely attached.

Thank you for your efforts to help honor the Naval service of Richard J. Angle, and to support his loving family.
Flags & Water:
Flags will not be provided
If you have a large flag bike, please bring it.
Water WILL NOT be provided, please bring your own.
Submitted By: Don Higgins
Position: Senior Ride Captain, R1
gladiator6988@hotmail.com