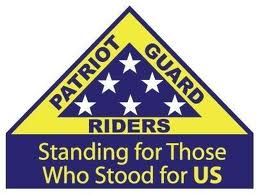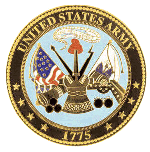 Honor & Remembrance Mission
SSG Thomas P. Seiler
US Army

Attica, New York - 10-12-18
ABOUT THE MISSION:
Two years ago - 20, 21, 24, 25 October 2016 - the PGR did a 4-part Mission in Honor of US Army Staff Sergeant Thomas P. Seiler, who passed away unexpectedly on 12 October while on Active Duty at Fort Bragg. As a reminder, the Mission Narrative was as follows:
"SSG Seiler was a Patriot Launching Station Enhanced Operator with the 108th Air Defense Artillery's Headquarters & Headquarters Battery, 1st Battalion, 7th Air Defense Artillery Regiment. His awards and decorations include: Army Commendation Medal w/2 Bronze Oak Leaf Clusters; Army Achievement Medal w/Silver Oak leaf Cluster; 3 Army Good Conduct Medals; National Defense Service Medal; Non-Com Professional Development Ribbon (2); Global War On Terrorism Service Medal; Korea Defense Service Medal; 3 Overseas Service Medals; Army Service Ribbon."
The family of SSG Seiler was very impressed with the PGR presence during that difficult time. The Mission was led by RC Terry Garigen.
This Friday, 12 October 2018, the 2nd anniversary of SSG Seiler's passing, the PGR will present an Honor & Remembrance Flag to the father of SSG Seiler. Recently-appointed PGRNY HOTH Director Donna Barnes will participate in this presentation.
PRIMARY STAGING DETAILS: 10-12-18
Staging Time: 1:45 p.m.
Marley Funeral Home
135 Main Street
Attica, NY 14011
Map: http://mapq.st/2oQJJTp
Ride Captain:
Terry Garigen & Donna Barnes
terrgari@hotmail.com & pgrnycomdir@gmail.com
Special Instructions:
Staging in preparation for procession to the home of Mr. Seiler.
KSU at 2:15 p.m.
Please be prepared with a clean 3x5 American Flag or US Army flag, dress for the weather, and ensure your large flag is properly placed and securely attached.
This is a relatively short Mission. Please do whatever you're able to ensure there is a strong PGRNY presence during this special presentation to Mr. Seiler in Honor of his son's service to our Nation.
Flags & Water:
Flags will not be provided, please bring your own.
Large Bike Flags will be needed.
Water WILL NOT be provided, please bring your own.
Submitted by:
Don Higgins, SRC, R-1
gladiator6988@hotmail.com