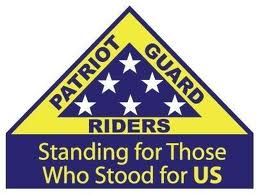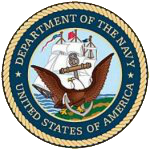 Honor Mission
John J. Rueckert Sr
US Navy - WWII Veteran
Goshen, New York - 10-13-18
ABOUT THE MISSION:
The family of John J. Rueckert Sr has requested the Patriot Guard Riders to honor this WWII Navy Veteran who served on the USS Springfield in the Pacific Theatre. John was honored to go on a Hudson Valley Honor Flight with his daughter. She said he was so impressed by the program, especially the people who greeted and escorted them. However, like many WWII Veterans, he felt that he "did not do anything important" and did not deserve to be honored, yet HVHF was one of his cherished moments.
PRIMARY STAGING DETAILS: 10-13-18
Staging Time: 9:15 a.m..
St. John the Evangelist RC Church
71 Murray Avenue
Goshen, NY
Ride Captain:
Ken Titland
titlandk@ibew503.org
Special Instructions:
We will stand a flag line at church for arrival of family and friends for the 10:00 a.m. Mass. Following the service, provide an escort to St. Mary's Cemetery in Montgomery, NY for Military Honors.
Flags & Water:
Flags will not be provided, please bring your own.
Large Bike Flags will be needed.
Water WILL NOT be provided, please bring your own.
Submitted by:
Bob Boisvert
PGRNY R6 SRC
raboisvert47@gmail.com