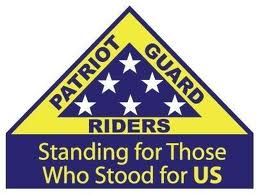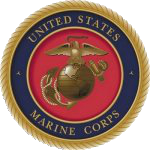 Honor Mission
Gerald M. Spinnichia
U.S. Marine Corps. - Cold War Era
Henrietta, New York - 10-06-18
ABOUT THE MISSION:
The Patriot Guard Riders have been invited to stand in honor of Gerald M. Spinnichia. PVT Spinnichia served his country with honor while he preformed his duties with the 1st Marine Engineer Battallon in Korea, from March 18, 1954 to May 7, 1957.
PRIMARY STAGING DETAILS: 10-06-18
Staging Time: 9:30 a.m..
Miller Funeral Home
3325 Winton Rd South
Henrietta, New York 14623
Ride Captain:
Greg Sheldon
gsheldonpgr@gmail.com
585-315-8307
Special Instructions:
PGR will form a Flag Line at Funeral Home as family and friends arrive for the funeral service. We will escort family to Middle Rd Cemetery, Henrietta, for a respect transfer to resting place.
I would like a PGR member to volunteer to present the Marine Corp Flag. A Marine Veteran will be given first priority. Watch and dress for the weather.
Flags & Water:
Flags will not be provided.
Large Bike Flags will be needed.
Water WILL NOT be provided, please bring your own.
.
Submitted By: Greg Sheldon
Position: Ride Captain