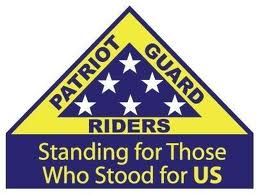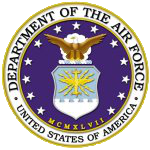 Honor Mission
James C. Psaradelis
U.S. Air Force, Air National Guard
Vietnam War
Amherst, New York - 10-07-18
ABOUT THE MISSION:
The Patriot Guard Riders have been requested to stand in Honor of Vietnam Veteran James C. Psaradelis, formerly of Buffalo, who passed away on 9 September 2018.
Full military service information is pending, but we know Mr. Psaradelis completed Air Force Basic Training in 1965, was transferred to the Air National Guard in Niagara Falls, and eventually served 12 months in Vietnam. Mr. Psaradelis suffered health issues as a result of exposure to Agent Orange.
PRIMARY STAGING DETAILS: 10-07-18
Staging Time: 1:00 p.m.
Lombardo Funeral Home (Northtowns Chapel)
885 Niagara Falls Blvd (near Eggert/Sheridan Drive)
Amherst, N.Y. 14226
Ride Captain:
Pat Jordan
pjordanhd@gmail.com
Special Instructions:
Flag Line for arrival of family.
Calling Hours from 2:00 - 4:00 PM.
Funeral Service at the FH at 4:00 PM, including Military Honors.
No escort involved.
Please be prepared with a clean 3x5 American Flag or US Air Force flag, and dress for the weather.
Please consider participating for whatever time period you're able to help Honor the military service of James C. Psaradelis, and to support his loving family.
Flags & Water:
Flags will not be provided.
Large Bike Flags will NOT be needed.
Water WILL NOT be provided, please bring your own.
Submitted By: Don Higgins
Position: SRC, R-1