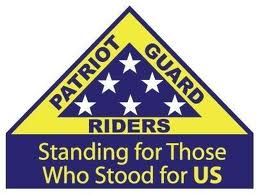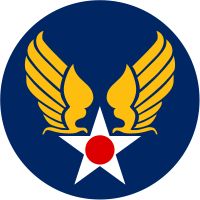 Honor Mission
John J. Szymaszek, Sr.
USAAF - WWII
Multi-City, New York - 10-02-18
ABOUT THE MISSION:
The Patriot Guard Riders have been requested to stand in honor of another WWII hero.
John J. Szymaszek, Sr. of Amherst passed away on 29 September 2018 at the age of 93.
Mr Szymaszek served active duty in the U.S. Army Air Force for over 2-1/2 years from 1943-1945. His MOS was 747 - Airplane & Engine Mechanic, and his 16 months in the European Theater was with the 859th Bomb Squadron. His unit was involved in six air combat campaigns: Air Offensive Europe; Normandy; North Apennines; Northern France; Po Valley; and Rhineland. Mr. Szymaszek was honorably discharged on 10 September 1945, and received numerous awards.

Obituary: https://www.dignitymemorial.com/obituaries/williamsville-ny/john-szymaszek-8009349
PRIMARY STAGING DETAILS: 10-02-18
Staging Time: 07:45 a.m.
Perna Dengler Roberts Funeral Home
1671 Maple Road
Williamsville, NY. 14221
Map: http://mapq.st/2CdYGG1
Ride Captain:
George Brown
Mar10387@netzero.net
Special Instructions:
Prayer service at the funeral home at 8:45 a.m., followed by dignified transfer and escort to Christ the King Church, 30 Lamerck Drive at Main Street, Amherst, NY, 14226. Mass of Christian Burial at 9:30 a.m., followed by escort to Mt. Calvary Cemetery for Burial with military honors. If you are unable to make it to the staging at the funeral home, please consider staging at the church with a flag line for arrival of the contingent.

Please be prepared with a clean 3x5 American flag or Army or Air Force flag, dress for the weather, and ensure your large flags are properly placed and securely attached.

Please do whatever you're able to help honor the extraordinary WWII service of John J. Szymaszek, and to support his loving and proud family.
Flags & Water:
Flags will not be provided
If you have a large flag bike, please bring it..
Water WILL NOT be provided, please bring your own.
Submitted By: Don Higgins
Position: Senior Ride Captain, R1
gladiator6988@hotmail.com