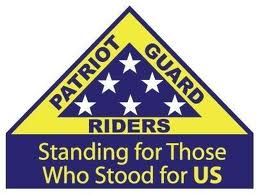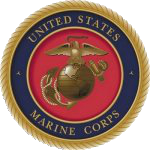 Honor Mission
Thomas R. Kintner

USMC - Vietnam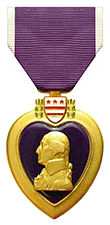 Multi-City, New York - 10-01-18
ABOUT THE MISSION:
The Patriot Guard Riders have been requested to stand in honor of Vietnam combat veteran Thomas R. Kintner of North Tonawanda, who passed away on 27 September 2018.
Mr.Kintner served 3-1/2 years active duty in the U.S. Marine Corps from 1966-1969. His MOS was 0311-Rifleman, and he served 2 tours of duty, 26 months-in Vietnam. His 1st tour was with 1st Battalion, 5th Marines, 1st Marine Division. His 2nd tour was with 1st Battalion, 7th Marines, 1st Marine Division. Mr. Kintner was wounded during combat action. He was Honorably Discharged with the rank of Corporal (E-4) on 13 June 1969, and was awarded the following: Purple Heart Medal; Combat Action Ribbon; Presidential Unit Citation; National Defense Service Medal; Vietnam Service Medal w/3 Service Stars; Vietnam Campain Medal; Rifle Sharpshooter Badge.
Obituary: http://lesterwedekindt.frontrunnerpro.com/book-of-memories/3618802/Kintner-Thomas/obituary.php
PRIMARY STAGING DETAILS: 10-01-18
Staging Time: 10:00 a.m.

Lester Wedekindt Funeral Home
3290 Delaware Avenue
Kenmore, NY. 14217
Ride Captain:
George Brown
Mar10387@netzero.net
Special Instructions:
Funeral Service at the Funeral Home at 11:00 AM, followed by dignified transfer and escort to White Chapel Memorial Park, 3210 Niagara Falls Blvd., Amherst, for Interment with military honors at approx. 12:30 PM.

Please arrive with a clean 3x5 American flag or USMC flag, dress for the weather, and ensure your large flags are properly placed and securely attached.

If you are unable to be at the funeral service, please consider staging directly at the cemetery for arrival of the contingent. Please do whatever you're able to help honor Vietnam war hero Thomas R. Kintner, and to support his loving family.
Flags & Water:
Flags will not be provided
If you have a large flag bike, please bring it.
Water WILL NOT be provided, please bring your own.
Submitted By: Don Higgins
Position: Senior Ride Captain, R1
gladiator6988@hotmail.com