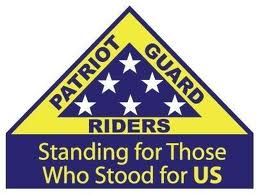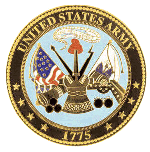 Honor Mission
Ido L. Turri
U.S. Army - WWII Veteran
Cheektowaga, New York - 09-29-18
ABOUT THE MISSION:
The Patriot Guard Riders have been requested to stand in Honor of another WW-II Hero. Ido L. Turri of Cheektowaga passed away on 22 September 2018 at the age of 96.
Mr. Turri served 2-1/2 years active duty in the U.S. Army for from 1943-1946. His MOS was 345-Truck Driver Light, and he was attached to Company C, 303rd Infantry Regiment, 97th Infantry Division. Mr. Turri served 12 months overseas in both the European and Pacific Theaters of Operation, including the Central Europe Campaign. He was Honorably Discharged on 2 May 1946 with the rank of PFC, and was awarded the following: Army Good Conduct Medal; Combat Infantryman Badge; American Campaign Medal; Asiatic Pacific Campaign Medal; European-African-Middle Eastern Campaign Medal w/ 1 Campaign Star; Occupation Medal-Japan; WW-II Victory Medal; Several Weapon Qualification Badges.
Obituary: https://www.amigone.com/obituary/Ido-L.-Turri/Cheektowaga-New-York/1815406
PRIMARY STAGING DETAILS: 09-29-18
Staging Time: 8:30 a.m.
Our Lady Help of Christians Chapel
4125 Union Road
Cheektowaga, N.Y. 14225
Ride Captain:
Wayne Siminski
wayjo699@aol.com
Special Instructions:
Mass of Christian Burial at 9:30 AM. Followed by Interment with Military Honors in the adjacent Our Lady Help of Christians Cemetery,
Please arrive with a clean 3x5 American Flag or U.S. Army flag, and dress for the weather.
Thank you for participating in Honoring WW-II Hero Ido L. Turri, and providing support to his loving and proud family.
Flags & Water:
Flags will not be provided.
Large Bike Flags will NOT be needed.
Water WILL NOT be provided, please bring your own.
Submitted By: Don Higgins
Position: SRC, R-1