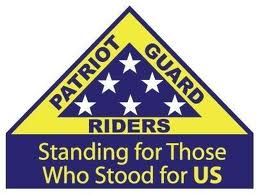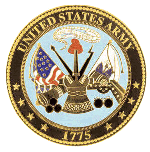 Honor Mission
Hugh J. Wilkes

US Army - Vietnam Era
Schuylerville, New York - 09-21-18
ABOUT THE MISSION:
The family of Mr. Hugh James Wilkes has requested Patriot Guard Rider participation in his military honors funeral services. Mr. Wilkes, 62, passed on Friday, September 14, 2018.
Born in Oceanside, California, Hugh enlisted in the US Army in 1974 and received an honorable discharge in 1977 for his faithful service. Hugh was a simple man, who enjoyed fishing in his past time and basketball in his youth.
Portions of the above narrative are contained in Mr. Wilkes' obituary, available for viewing online at the Riverview Funeral Home website here:
https://theriverviewfuneralhome.com/tribute/details/521/Hugh-Wilkes/obituary.html#tribute-start
PRIMARY STAGING DETAILS: 09-21-18
Staging Time: 11:00 a.m.

Saratoga National Cemetery
200 Duell Road
Schuylerville, NY 12871
Ride Captain:
Bill Ryan
bryan83332@hotmail.com
Special Instructions:
Interment with military honors scheduled for 11:30 a.m. For those staging directly to the cemetery, please be aware of any services already in progress. Riders, please do pass the Stratton Memorial if there is a service in progress.
Flags & Water:
Flags will not be provided
Large Bike Flags will NOT be needed.
Water WILL NOT be provided, please bring your own.
Submitted By: Ray Sestak
Position: Assistant State Captain