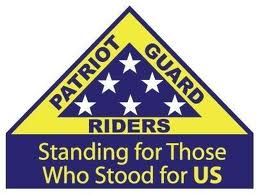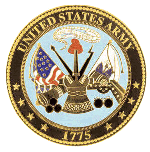 Honor Mission
William J. "Bill" Fay III

US Army - Vietnam



Schuylerville, New York - 09-17-18
ABOUT THE MISSION:
The family of Mr. William J. "Bill" Fay III has requested Patriot Guard Rider participation in his military honors funeral services. Bill, 69, passed on Wednesday, September 12, 2018 after a long illness.
Bill was born on August 12, 1949 in Brooklyn and was a graduate of St. Marks Grammar and High School. He received his Bachelor's Degree from the College of Staten Island, and his Master's Degree from Russell Sage College. Bill was an honorably discharged combat veteran of the Vietnam War with a rank of E-5.
He worked as a Counselor for Greene Correctional Facility in Coxsackie. He was a member and president of the Northeast NY Vietnam Veterans Reunion Association, which honored him at the annual reunion on July 28th of this year. He was also a life member of the DAV and a member of the American Legion Post 291 in Greenville.
Portions of the above narrative are contained in Bill's obituary, available for viewing online on the A.J. Cunningham Funeral Home website here:
https://ajcunninghamfh.com/tribute/details/852/William-Fay-III/obituary.html#tribute-start
PRIMARY STAGING DETAILS: 09-17-18
Staging Time: 1:30 p.m.

Saratoga National Cemetery
200 Duell Road
Schuylerville, NY 12871
Ride Captain:
Ray Sestak
rayspgrny@gmail.com
518-669-3358
Special Instructions:
Interment with full military honors scheduled for 2:00 p.m. For those staging directly to the cemetery, please be aware of any services already in progress. Riders, please do not proceed past the Solomon Memorial if there is a service being conducted.

Unfortunately, due to the heavy mission load on Sunday and Monday, we are unable to provide a flag line at the funeral home, or escort for this Vietnam combat veteran. PGR members in the Greenville area are invited to stand respectfully, as you are able, at the calling hours on Sunday from 4:00 - 7:00 p.m. - A.J. Cunningham Funeral Home, 4898 SR 81, Greenville, NY.
Flags & Water:
Flags will not be provided
Large Bike Flags will NOT be needed.
Water WILL NOT be provided, please bring your own.
Submitted By: Ray Sestak
Position: Assistant State Captain