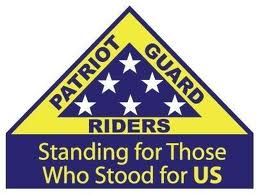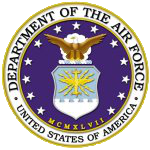 Honor Mission
Glenn P. Passino Sr.

USAF - Vietnam Era
Rensselaer, New York - 09-16-18
ABOUT THE MISSION:
The family of Mr. Glenn P. "Butchie" Passino Sr. has requested Patriot Guard Rider participation in his military honors funeral services. Mr. Passino, age 70, of Rensselaer, NY passed on Thursday, September 13, 2018 at the VA Hospital.
Glenn honorably served his country in the US Air Force during the Vietnam War. He was very proud of his service and remained an advocate for the military and veterans for many years.
He enjoyed spending time with his grandchildren, volunteering at the Rensselaer Senior Center, camping with family and riding his motorcycle with his sons.
Portions of the above narrative are contained in Glenn's obituary, available for viewing online on the Rockefeller Funeral Home website here:
https://wjrockefeller.com/tribute/details/1066/Glenn-Passino/obituary.html#tribute-start
PRIMARY STAGING DETAILS: 09-16-18
Staging Time: 3:30 p.m.

Rockefeller Funeral Home
165 Columbia Turnpike
Rensselaer, NY 12144
Ride Captain:
Bob Smith
daksy529@gmail.com
Special Instructions:
Staging at the funeral home with a flag line for the arrival of family and guests. Visitation scheduled for 4:00 - 7:00 p.m. Interment is scheduled for 11:30 a.m. on Monday, September 17, however, due to the heavy mission load on that day, we are unable to support services at Saratoga National.
For those members staging at Saratoga National for the 10:30 mission, please consider remaining and standing respectfully for Mr. Passino and his family at 11:30.
Flags & Water:
Flags will not be provided
Large Bike Flags will NOT be needed.
Water WILL NOT be provided, please bring your own.
Submitted By: Ray Sestak
Position: Assistant State Captain