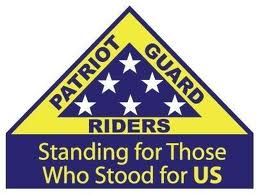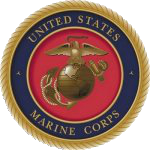 ***UPDATED 09 September 2018 - 18:50 Hrs***
Additional staging location for those traveling from
the South has been added in red below.


Honor Mission
SGT Christopher A. Truax Jr.

USMC - Active Duty
Multi-City, New York - 09-17-18
ABOUT THE MISSION:
The family of SGT Christopher A. Truax Jr. has requested Patriot Guard Rider participation in his escort home. SGT Truax, 21 passed unexpectedly on Friday, September 7, 2018 near San Diego while on active duty with the United States Marine Corps.

Christopher was born on September 12, 1996 in Elmira, NY, and was a 2014 graduate of Horseheads High School. Please join us to honor this young Marine and take him home for his final farewell.

Portions of the above narrative are contained in SGT Truax' obituary, available for viewing online on the Sullivan's Funeral Home website here:
https://memorials.sullivansfuneralhome.com/christopher-truax/3603838/obituary.php

Please watch your email for any future notifications of PGRNY involvement in SGT Truax' funeral services.
PRIMARY STAGING DETAILS: 09-17-18
Staging Time: 10:45 a.m.

Syracuse Hancock International Airport
1000 Col Eileen Collins Blvd.
Syracuse, NY 13212
Gate 101 at the Syracuse Airport. Turn left on Constellation at the Trooper Barracks follow around past the North end of the terminal and line up next to the fence at Gate 101.
Ride Captains:
Bruce Dauer
brdauer@gmail.com
315-699-8272

Kent Tryon
kltryon59@gmail.com
Additional Staging from the South

Dryden Dunkin Donuts
36 North Street, State RT. 13
Dryden, N.Y.
KSU 9:15am
Special Instructions:
PGR members will escort Sgt. Truax to Sullivan Funeral Home in his hometown of Horseheads, N.Y., a distance of approximately 90 miles. We will be joined by the ALR who will be escorting Sgt Truax' family from Horseheads to the Syracuse Airport along with other veterans support organizations.

All members wishing to travel the entire route to Horseheads can do so. Those wishing to ride to the border of Region 2 can exit at Preble. Kent will arrive with a contingent from Region 2 at the Airport as well.
Flags & Water:
Flags will not be provided
If you have a large flag bike, please bring it.
Water WILL NOT be provided, please bring your own.
Submitted By: Bruce Dauer
Position: Senior Ride Captain, R3