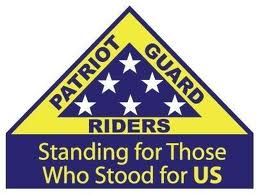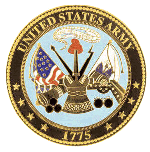 Honor Mission
Gary J. Coan
U.S. Army - Vietnam Era
Syracuse, New York - 09-18-18
ABOUT THE MISSION:
The family of Gary J. Coan, US ARMY, has requested the Patriot Guard stand a flag line at his services. Gary served during the Vietnam War. Please stand with me to honor Gary's service to his country, at his final farewell.
PRIMARY STAGING DETAILS: 09-18-18
Staging Time: 10:30 a.m.
Grace Episcopal Church
819 Madison Street
Syracuse NY 13210
Map: https://www.google.com/maps/place/Grace+Episcopal+Church/@43.0455771,-76.1349397,15z/data=!4m5!3m4!1s0x0:0x1bf9e8e4ce6b51da!8m2!3d43.0455771!4d-76.1349397
Ride Captain:
Bruce Dauer
brdauer@gmail.com
315-699-8272
Special Instructions:
We will stand a short flag line at the church and escort Gary to the Onondaga Veterans Cemetery Chapel.
Flags & Water:
Flags will not be provided.
Large Bike Flags will be needed.
Water WILL NOT be provided, please bring your own.
Submitted By: Name
Position: SRC, R-3