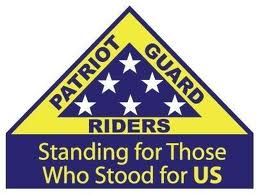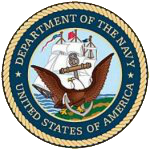 Honor Mission
C. Leo Fillion

US Navy Veteran
Waterford, New York - 09-12-18
ABOUT THE MISSION:
The family of Mr. C. Leo Fillion has requested Patriot Guard Rider participation in his military honors funeral services. Mr. Fillion, 91, passed on Sunday, September 2, 2018.
Born in Plattsburg, NY, Mr. Fillion was a graduate of St. Marys High School and attended Champlain College. He entered the US Navy at the end of WWII, on September 8, 1945. He served as an Aviation Ordnanceman for just over a year, and was honorably discharged at the rank of Seaman 1st Class. For his service, he was awarded the US Navy Honorable Discharge Button, US Navy Reserve Honorable Discharge Button, Honorable Service Lapel Pin and the Honorable Discharge Emblem.
He worked at Alleghany Ludlum Steel for many years and later as area manager for the U.S. Chamber of Commerce retiring in 1991. He was also a member of the Halfmoon American Legion, the Spiegle-Elders, Brunswick Elks Lodge and the Veterans of Lansingburgh.
Portions of the above narrative are contained in his obituary, available for viewing online on the Legacy.com website here:
https://www.legacy.com/obituaries/timesunion-albany/obituary.aspx?n=c-leo-fillion&pid=190171460
PRIMARY STAGING DETAILS: 09-12-18
Staging Time: 10:30 a.m.

St. Joseph's Cemetery
40 Middletown Rd
Waterford, NY 12188
https://goo.gl/maps/1hh4AnX3ugm
Ride Captain:
Gene Jones
rem2arms@aol.com
Special Instructions:
Staging directly at the cemetery, graveside. Services scheduled for 11:00 a.m.
Flags & Water:
Flags will not be provided
Large Bike Flags will NOT be needed.
Water WILL NOT be provided, please bring your own.
Submitted By: Ray Sestak
Position: Assistant State Captain