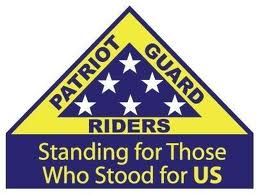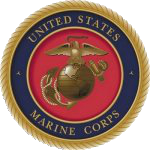 ***UPDATED 09 Sep 2018 - 20:00 Hrs***
Ride Captain Assignment and visitation
information updated in Red below
Honor Mission
Norbert Tonkery
U.S. Marine Corps.
Rochester, New York - 09-11-18
ABOUT THE MISSION:
The Patriot Guard Riders have been asked to stand a flag line to honor Norbet Tonkery. A very proud United States Marine Korean War Veteran. With very short notice I do not know to much about him at this time.
PRIMARY STAGING DETAILS: 09-11-18
Staging Time: 6:00 p.m.
Newcomer Funeral Home
2636 Ridgeway Ave
Rochester, NY 14626
Ride Captain:
Steve Ford
captainsteve1230@gmail.com
Special Instructions:
Members; Please arrive for 4:00 p.m., or whenever you can to honor Mr. Tonkery. Actual calling hours are 3:00 pm to 7:00 pm with service at 7:00 pm at Newcomer Funeral Home. I can not make it until 6:30 pm. I have notified Misses Tonkery that the best we can do is 6:00 pm until after the service. Please do what ever you can to honor this Hero on this day in September, 9-11. Let me know If you can cover for me until my arrival. nigelvh@aol.com
Flags & Water:
Flags will not be provided.
Large Bike Flags will NOT be needed.
Water WILL NOT be provided, please bring your own.
Submitted By: Nigel Heaton
Position: Assistant State Captain Captain