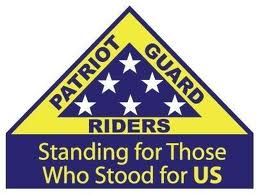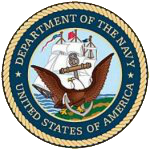 Honor Mission
Richard H. Root Sr.
USN - WWII Veteran
Calverton, New York - 09-10-18
ABOUT THE MISSION:
The family of Richard H. Root Sr., US Navy, WWII Veteran, has requested us to stand and honor this member of the greatest generation. This veteran belonged to that distinguished group of great Americans who kept our country free.
Patriot Guard Riders stood for Mr. Root during his funeral service on September 4th. We shall once again stand for this American Hero for his interment to honor his life and service.
PRIMARY STAGING DETAILS: 09-10-18
Staging Time: 2:00 p.m.
Calverton National Cemetery
210 Princeton Blvd.
Calverton, NY
Ride Captain:
Gene & Sue Frohnhoefer
Frofer@aol.com
631-379-9788
Special Instructions:
Robertaccio Funeral home transporting.
Please dress for inclement weather..
Flags & Water:
Flags will not be provided, please bring your own.
Large Bike Flags will NOT be needed.
Water WILL NOT be provided, please bring your own.
Submitted by:
Pete Jepson
SRC Region 9