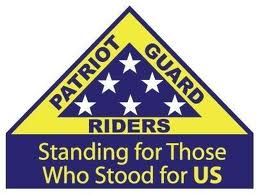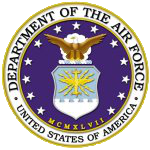 Honor Mission
Howard E. Fuller

USAF - Korean War Era
Multi-City, New York - 09-11-18
ABOUT THE MISSION:
The family of Mr. Howard E. "Howie" Fuller has requested Patriot Guard Rider participation in his military honors funeral services. Mr. Fuller, 85, passed on Wednesday, September 5, 2018.
Born in Adams, NY, Mr. Fuller was a graduate of Columbia High School in East Greenbush, class of 1950. He enlisted in the United States Air Force on 17 August, 1950, and was trained as an Airplane Mechanic I (AFSC 43151H). He served with Detachment #1 of the 67th Tactical Reconnaissance Wing in Japan during the Korean War, and was honorably discharged on 17 June, 1954 at the rank of Staff Sergeant(T). For his service, he was awarded the USAF Good Conduct Medal, Korean Srvice Medal, United Nations Service Medal and the National Defense Service Medal.
After the service, Mr. Fuller was employed for 35 years at Sterling Drug in both lower and upper plants, retiring when the company moved. He was a long time member of the Melvin Roads American Legion Post #1231 in East Greenbush.
Portions of the above narrative are contained in Mr. Fuller's obituary, available for viewing online at the Lyons Funeral Home website here:
http://www.wjlyonsfuneralhome.com/book-of-memories/3602733/Fuller-Howard/obituary.php
PRIMARY STAGING DETAILS: 09-11-18
Staging Time: 09:15 a.m.

Lyons Funeral Home
1700 Washington Ave.
Rensselaer, NY 12144
Ride Captain:
Ray Sestak
rayspgrny@gmail.com
518-669-3358

Special Instructions:
Staging at the funeral home with flag line for the arrival of family and guests. Following a 10:00 a.m. service, members will escort to the cemetery for interment with military honors:
East Greenbush Cemetery
688 Columbia Tpk.
East Greenbush, NY 12061
Note: Due to the poor condition of the pathways within the cemetery, motorcycles will stage in the office building parking lot at:
4 Springhurst Drive
East Greenbush, NY 12061
https://goo.gl/maps/cuC8GTKpKwB2
Please park as closely together as possible. Cagers can enter the cemetery and park where space is available.
Flags & Water:
Flags will not be provided
If you have a large flag bike, please bring it.
Water WILL NOT be provided, please bring your own.
Submitted By: Ray Sestak
Position: Assistant State Captain