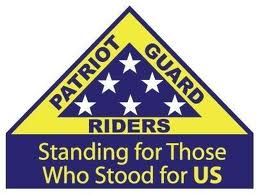 Memorial Mission
9/11 Remembrance Ceremony
St. Agnes School
Avon, New York - 09-11-18
ABOUT THE MISSION:
On this upcoming 17th Anniversary of the 9/11 attacks on our Nation, our PGR participation has once again been requested to assist in honoring the hundreds of First Responders and Military Personnel - and thousands of civilians - who gave their lives that day.
Last year our PGR participated in this Ceremony for the fourth year, and our presence was very much appreciated. St. Agnes School (in its 143rd year) in the Village of Avon is a small Catholic school serving children of all faiths from pre-school thru sixth grade in Livingston County and southern Monroe County communities.
This school has a strong patriotic history of teaching our future leaders in the respect and celebration of our nation, military and first responders. It was very rewarding last year to witness the respect and patriotism of these young people.
PRIMARY STAGING DETAILS: 09-11-18
Staging Time: 08:45 a.m.
St. Agnes School
60 Park Place
Avon, NY 14414
Ride Captain:
Terry Garigen
dbecker97545@roadrunner.com
Special Instructions:
Flagline for start and during the ceremony
Flags & Water:
Flags will not be provided
Large Bike Flags will NOT be needed.
Water WILL NOT be provided, please bring your own.
Submitted By: Don Becker
Position: Ride Captain, R1