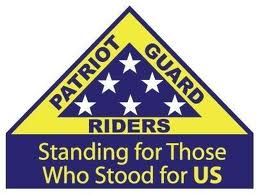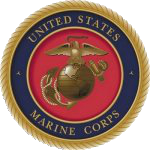 Special Mission
John J. McKenna IV
USMC - Veteran WoT,
New York State Trooper

Brooklyn, New York - 09-08-18
ABOUT THE MISSION:
New York State Trooper and US Marine Captain John J. McKenna IV was killed in action on 16 August 2006 in Fallujah, Iraq, the victim of enemy sniper fire while coming to the aid of one of his men.
The NYC Parks Department is dedicating a park in his name on Saturday, 8 September at 11:00 a.m. We need to be in place before that - 10:30 - 10:45 a.m.
All are welcome and invited to attend by his New York State resident Gold Star parents, who will be in attendance.
Some background info on Captain McKenna:
https://thefallen.militarytimes.com/marine-capt-john-j-mckenna-iv/2050237
PRIMARY STAGING DETAILS: 09-08-18
Staging Time: 10:15 a.m.
Vanderbilt Street &
E 5th St.
Brooklyn, NY 11218
Ride Captain:
Charles Gili
gili498@aol.com
917-417-6224
Special Instructions:
The response to the John J. McKenna Park Dedication has been phenomenal - so much so that the NYPD plans to dispatch a very large force, including the Anti-Terrorism Unit. Dignitaries and media are expected to be in attendance.
The Brooklyn Parks Commissioner's Office has reached out to see if we can give them some idea of the number of motorcycles and cages that we might expect so that they can provide parking passes for all of us.
If you plan to attend, please send me a short email so I can get a rough head count.
email: gili498@aol.com

If you wish to ride in with me, I will leave the Blue Bay Diner parking lot at 8:45 a.m.
58-50 Francis Lewis Blvd
Fresh Meadows, NY 11365

Please go to the western end of the parking lot - it should be emptier.
Flags & Water:
Flags will not be provided, please bring your own
Large Bike Flags will NOT be needed.
Water WILL NOT be provided, please bring your own.
Submitted by:
Wayne Cohen SRC8
PGRWayne@gmail.com