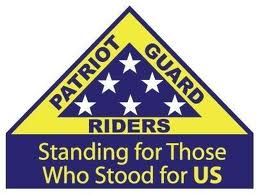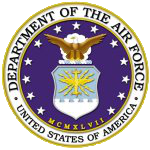 Honor Mission
Ronald Simchick
USAF - Vietnam Era
Multi-City, New York - 09-08-18
ABOUT THE MISSION:
The family of Ronald Simchick have invited the Patriot Guard Riders to participate in his funeral services. Patriot Guard Riders have also been asked to serve as pallbearers.
Ron was a proud Air Force veteran during the Cuban Missle Crisis and a lifetime member of the American Legion Matthew Glab Post # 1477.
Obituary: https://obittree.com/obituary/us/new-york/hamburg/john-j-kaczor-funeral-home-inc/ronald-simchick/3600287/
PRIMARY STAGING DETAILS: 09-08-18
Staging Time: 7:30 a.m.
John J Kaczor Funeral Home
5453 Southwestern Blvd
Hamburg, NY 14075
Map: https://www.google.com/maps/place/John+J+Kaczor+Funeral+Home+Inc/@42.7389755,-78.8728312,15z/data=!4m5!3m4!1s0x0:0xc44a87797bb0f51a!8m2!3d42.7389755!4d-78.8728312
Ride Captain:
John Ben
dbecker97545@roadrunner.com
Special Instructions:
The Patriot Guard Riders will form a flag line at the funeral home for the arrival of family and friends. Prayers at the funeral home will be conducted from 8:30 to 9:45 a.m.. We shall have a dignified transfer and then escort to Our Lady of Victory Basilica, 767 Ridge Road, Lackawanna, NY for mass. We will then escort to Holy Cross Cemetery for Military Honors.
Flags & Water:
Flags will not be provided.
Large Bike Flags will be needed.
Water WILL NOT be provided, please bring your own.
.
Submitted By: Don Becker
Position: Ride Captain