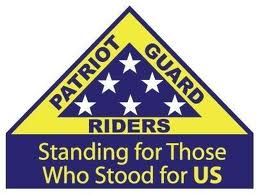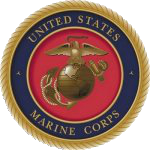 Honor Mission
Lawrence M. Feduski
USMC - Vietnam Veteran
Clarence, New York - 09-06-18
ABOUT THE MISSION:
The Patriot Guard Riders have been invited to participate in the funeral services for Lawrence M. Feduski, a Vietnam Veteran who died at the end of August. We will form a flag line for the arrival of family and friends for a 10:30 a.m. service.
Obituary: https://beachtuynfh.com/tribute/details/859/Lawrence-Feduski/obituary.html
PRIMARY STAGING DETAILS: 09-06-18
Staging Time: 9:30 a.m.
Nativity of The Blessed Virgin Mary
4375 Harris Hill Rd at Main St
Clarence, NY 14221
Map: https://www.google.com/maps/place/Nativity+of+Blessed+Virgin+Mary+Harris+Hill/@42.9657098,-78.6787591,17z/data=!3m1!4b1!4m5!3m4!1s0x89d375984e175eb9:0xd3f72f093850f40!8m2!3d42.9657098!4d-78.6765704
Ride Captain:
Don Becker
dbecker97545@roadrunner.com
Special Instructions:
Following the church service there will be a flag line for the dignified transfer and then an escort to Harris Hill Cemetary--Main St. for internment with Military Honors.
Flags & Water:
Flags will not be provided.
Large Bike Flags will be needed.
Water WILL NOT be provided, please bring your own.
Submitted By: Don Becker
Position: Ride Captain