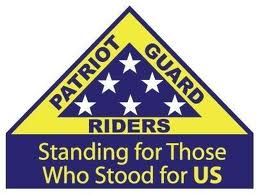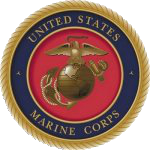 Honor Mission
George R. Covey Jr.
USMC - Korean War Veteran
Central Bridge, New York - 09-05-18
ABOUT THE MISSION:
The family of Mr. George R. Covey Jr. has requested Patriot Guard Rider participation in his military honors funeral services. Mr. Covey, 85. passed on Thursday, August 30, 2018.
Mr. Covey was born in Duanesburg, NY and graduated from Amsterdam High School in 1951. He later enlisted in the U.S. Marine Corps where he worked in Aviation Ordinance in Korea. George proudly and faithfully served for three years until his honorable discharge in 1955.
Upon his return to his native town, George began a long career with J.H. Maloy in Loudonville as a Foreman until retiring in 1995 after 40 years. He was a member of Laborer's Local #157, a life member of the VFW Post in Fultonville and the American Legion.
Portions of the above narrative are contained in Mr. Coveys obituary, available for viewing online at the Langan Funeral Home website here:
http://www.langanfuneralhome.com/obituary/george-covey-jr
PRIMARY STAGING DETAILS: 09-05-18
Staging Time: 9:45 a.m.
Langan Funeral Home
195 North Main Street
Central Bridge, NY 12035
Ride Captain:
Don Macomber
macombd@hotmail.com
Special Instructions:
Staging at the funeral home with flag line for the arrival of family and guests. Funeral service scheduled for 11:00 a.m., followed by PGR escort and interment with military honors at:
Sloansville Valley Cemetery
Route 30A
Sloansville, NY 12160
Map: https://goo.gl/maps/JKHsXQgTmRD2
Flags & Water:
Flags will not be provided, please bring your own.
Large Bike Flags will be needed.
Water WILL NOT be provided, please bring your own.
Submitted by:
Ray Sestak
rayspgrny@gmail.com