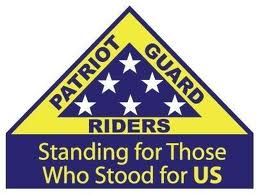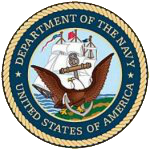 Honor Mission
CDR John S. Deffigos

US Navy - Vietnam Era
Albany, New York - 09-04-18
ABOUT THE MISSION:
The family of CDR John Spiros Deffigos has requested Patriot Guard Rider participation in his military honors funeral services. CDR Deffigos, 85, passed on August 29, 2018.
Born in Dover, NJ, CDR Deffigos graduated from Boonton High School and Rutgers University before enlisting in the United States Navy in 1957. He served honorably until his retirement on March 28, 1993, retiring at the rank of Commander (O-5).
PRIMARY STAGING DETAILS: 09-04-18
Staging Time: 08:45 a.m.

Tebbutt Funeral Home
633 Central Ave.
Albany, NY 12206
Ride Captain:
Steve Flubacher
sflubacher4@gmail.com
Special Instructions:
Staging at the funeral home with flag line for the arrival of family and guests. After a brief remembrance, PGR members will escort to the church for 10:00 a.m. funeral services:
St. Sophia Greek Orthodox Church
440 Whitehall Road
Albany, NY
https://goo.gl/maps/3QT2S9KMJG62
Following church services, PGR will escort to the cemetery for interment with military honors:
Calvary Cemetery
Route 9W
Glenmont, NY 12077
https://goo.gl/maps/3xr6vWMZbH12
Flags & Water:
Flags will not be provided
If you have a large flag bike, please bring it.
Water WILL NOT be provided, please bring your own.
Submitted By: Ray Sestak
Position: Assistant State Captain
rayspgrny@gmail.com