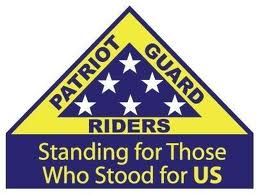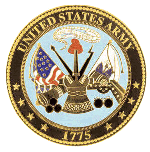 Honor Mission
David Brooks Levy
US Army - Vietnam Era
Multi-City, New York - 08-30-18
ABOUT THE MISSION:
The Patriot Guard Riders have been invited to render honors for SP4 David Brooks Levy, who faithfully executed his duties in service to our nation as an MP on the border of North and South Korea during the Vietnam era.

He served from September 1965 until September 1967 before being released into the reserves, earning a Sharpshooter Badge w/Rifle (M-14) Bar, and the National Defense Service Medal along the way.

Obituary may be found here: https://hungerfordandclark.com/tribute/details/836/David-Levy/obituary.html#tribute-start
.
Please know that no PGR Ride Captain has been assigned for the Viewings at the Funeral Home on Wednesday, 29 August at 2-4 and 7-9 PM; you are welcome to attend as individuals to pay your respects should you wish.
.
Our very own PGR Lucy Cee is a close family friend of the Levys.
PRIMARY STAGING DETAILS: 08-30-18
Staging Time: 09:15 a.m.
Hungerford & Clark Inc Funeral Home
110 Pine Street
Freeport, New York 11520
Ride Captain:
Wayne Cohen
pgrwayne@gmail.com
Special Instructions:
Stage at FH by 9:15AM to welcome family for short funeral service scheduled for 9:45 a.m..
Escort to Calverton National Cemetery departs 10 a.m.
Flags & Water:
Flags will not be provided
If you have a large flag bike, please bring it.
Water WILL NOT be provided, please bring your own.
STAGING #2 DETAILS: 08-30-18
Staging Time: 10:45 a.m.

Calverton National Cemetery
210 Princeton Boulevard
Calverton, NY 11933
Ride Captain:
Gene & Sue Frohnhoefer
frofer@aol.com
Special Instructions:
Arrival at CNC expected between 11:00 & 11:30 hrs.
RCs Gene & Sue Frohnhoefer graciously provide flags and water at Calverton.
Please be sure to dress accordingly for the weather, which is expected to be near or above 90 degrees, before giving way to thunderstorms in the afternoon.
Flags & Water:
Flags will be provided
Large Bike Flags will NOT be needed.
Water will be provided
Submitted By: Wayne Cohen
Position: Senior Ride Captain, R8
pgrwayne@gmail.com