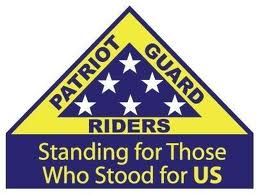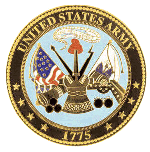 Honor Mission
Dennis J. Weiss
NYARNG, USAR

West Seneca, New York - 08-09-18
ABOUT THE MISSION:
The Patriot Guard Riders have been requested to stand in Honor of the military service of Dennis J. Weiss of West Seneca, who passed away on 5 August 2018. Mr. Weiss served in the New York Army National Guard & US Army Reserve from 1960-1966. He was attached to the Company B, 1st Battalion, 127th Armor Regiment, 27th Armored Division in Buffalo, and was Honorably Discharged on 15 may 1966 with the rank of Staff Sergeant (E-6.)
Obituary: https://www.dignitymemorial.com/obituaries/west-seneca-ny/dennis-weiss-7953595
PRIMARY STAGING DETAILS: 08-09-18
Staging Time: 9:15 a.m.
Queen of Heaven Church
4220 Seneca Street
West Seneca, NY 14224
Map: http://mapq.st/2qCUvZl
Ride Captain:
Bob Woodward
bobwood2294@gmail.com
Special Instructions:
Flag Line for arrival of family and friends.
Mass of Christian Burial at 10:15 AM.
Followed by Dignified Escort to Holy Cross Cemetery for Burial with Military Honors.
Please arrive with a clean 3x5 American Flag or US Army flag, dress for the weather, and ensure your large flags are properly placed and securely attached.
Thank you in advance for helping to Honor the Military Service of Dennis J. Weiss, and to support his loving family.
Flags & Water:
Flags will not be provided, please bring your own.
Large Bike Flags will be needed.
Water WILL NOT be provided, please bring your own.
Submitted by:
Don Higgins, SRC, R-1
gladiator6988@hotmail.com