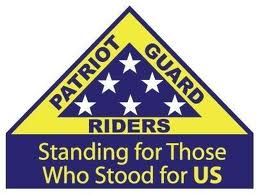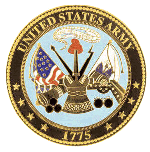 Honor Mission
Benjamin L. "Ben" Gates
USA - Veteran
West Seneca, New York - 08-07-18
ABOUT THE MISSION:
The Patriot Guard Riders have been requested to stand in Honor of the US Army Service of Benjamin L. "Ben" Gates of Elma, who passed away suddenly on 2 August 2018.
Mr. Gates served twice from 1972-1982 for a total of 7-1/2 years of active duty and 2-1/2 years inactive duty. His MOS's were 62B20-Engineer Equipment Repairman and 63B20-Wheeled Vehicle Mechanic. Mr. Gates was attached to Company B, 4th Engineer Battalion, as well as over 3 years in Europe with Company D, 3rd S&T Battalion, Wurzburg, Germany. Mr. Gates was Honorably Discharged on 7 December 1982 with the rank of Sergeant (E-5.)
Obituary: https://www.dignitymemorial.com/obituaries/west-seneca-ny/benjamin-gates-7951923
PRIMARY STAGING DETAILS: 08-07-18
Staging Time: 10:00 a.m.
Hoy Funeral Home
3855 Seneca Street
West Seneca, NY14224
Map: http://mapq.st/2wrjd6r
Ride Captain:
Bob Woodward
bobwood2294@gmail.com
Special Instructions:
Flag Line for arrival of family and friends.
Funeral Service at the FH at 11:00 a.m.
Followed by Dignified Escort to Maplewood Cemetery, East Avenue, Marilla for Interment with Military Honors.
SPECIAL NOTE: The Gates are a very proud Military family, including 2 sons: One an Army Veteran, one a current 23-year active duty Soldier - and they will be riding with the PGR to the Cemetery.
Please arrive on time with a clean 3x5 American Flag or US Army flag, dress for the weather, and ensure your large flags are properly placed and securely attached.
Please consider taking time to help Honor the US Army Service of Benjamin L. Gates, and to support his very loving and proud family.
Flags & Water:
Flags will not be provided, please bring your own.
Large Bike Flags will be needed.
Water WILL NOT be provided, please bring your own.
Submitted by:
Don Higgins, SRC, R-1
gladiator6988@hotmail.com