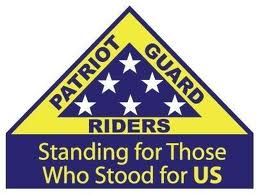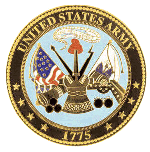 Honor Mission
Denis Wakelam
USA - Vietnam Veteran

Buffalo, New York - 08-04-18
ABOUT THE MISSION:
The Patriot Guard Riders have been requested to stand in Honor of the Vietnam War Service of Denis Wakelam, who passed away on 14 July 2018.
Mr. Wakelam served 3 years active duty in the US Army from 1968-1971, including 12 months in Vietnam. His MOS was 68D20-Aircraft Power Train Repairman and he was attached to the 507th Transportation Corps. Mr. Wakelam was Honorably Discharged on 23 June 1971 with the rank of Specialist-5 (E-5) and earned the following awards: Bronze Star; Army Good Conduct Medal; National Defense Service Medal; Vietnam Service Medal; Vietnam Campaign Medal.
Obituary: https://castigliafuneralhome.com/tribute/details/1542/Denis-Wakelam/obituary.html#tribute-start
PRIMARY STAGING DETAILS: 08-04-18
Staging Time: 5:00 p.m.
Our Lady of Charity Parish
St. Ambrose Worship Site
65 Ridgewood Road
Buffalo, NY 14220
Map: http://mapq.st/2AxOrM8
Ride Captain:
Don Becker
dbecker97545@roadrunner.com
Special Instructions:
Flag Line for arrival of family and friends.
Memorial Mass at 6:00 p.m., followed by Military Honors.
No Cemetery, no escort.
Please arrive on time with a clean 3x5 American Flag and dress for the weather.
Please try to help Honor the US Army Vietnam War Service of Denis Wakelam and to support his loving family.
Flags & Water:
Flags will not be provided, please bring your own.
Large Bike Flags will NOT be needed.
Water WILL NOT be provided, please bring your own.
Submitted by:
Don Higgins, SRC, R-1
gladiator6988@hotmail.com