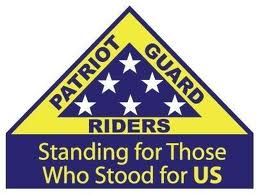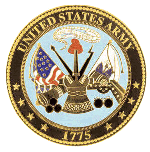 Special Mission
Burton Mark
99th Birthday Celebration
USA - WWII Veteran

Machias, New York - 08-05-18
ABOUT THE MISSION:
The Patriot Guard Riders have been requested to help celebrate the 99th Birthday of a WWII Hero.
Burton C. "Burt" Mark served active duty for 3 years, 9 months from 1942-1945 in the US Army Quartermaster Corps. His MOS was 814-Operations NCO and he served over 3 years in the European & Mediterranean Theaters of Operations with the 55th Quartermaster Battalion. Mr. Mark was involved in eight Campaigns/Battles: Algerian French Morocco; Tunisia; Sicily; Naples-Foggia; Rome-Arno; Southern France; Central Europe and Rhineland.
Mr. Mark was Honorably Discharged on 16 September 1945 with the rank of Technical Sergeant and earned numerous Awards.
PRIMARY STAGING DETAILS: 08-05-18
Staging Time: 12:00 p.m.
Machias Post Office
9742 Main Street (Rt. 16)
Machias, N.Y 14101
(Intersection of Hazelmere Avenue)
Map: http://mapq.st/2Osn60B
Ride Captain:
Don Higgins
gladiator6988@hotmail.com
Special Instructions:
Staging in preparation to ride together just up the road to Pines Health Care where Mr. Mark resides.
KSU at 12:50 p.m.
Birthday celebration at 1:00 p.m.
Please arrive with a clean 3x5 American Flag or US Army flag, dress for the weather, and ensure your large flags are properly placed and securely attached.
This is a wonderful opportunity to shake the hand of a Hero and to thank him for his extraordinary WWII Service to our Nation.
Please do whatever you're able to help make this day very memorable for Mr. Mark and for his family.
Flags & Water:
Flags will not be provided, please bring your own.
Large Bike Flags will be needed.
Water WILL NOT be provided, please bring your own.
Submitted by:
Don Higgins, SRC, R-1
gladiator6988@hotmail.com