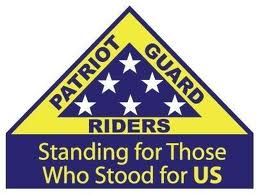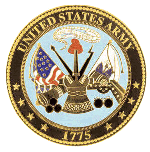 Honor Mission
William Stevens
USA - Veteran
Clarence, New York - 08-04-18
ABOUT THE MISSION:
The Patriot Guard Riders have been requested to stand in Honor of the US Army Service of William Stevens, who passed away on 26 July 2018.
Unfortunately, Mr. Stevens lost some records in a fire, but we know he served 3 years active duty from 1979-1982, including 13 months duty in Germany with Service Battery, 114th, US Army Europe. Mr. Stevens was Honorably Discharged on 8 August 1982 with the rank of Private First Class (E-3.)
PRIMARY STAGING DETAILS: 08-04-18
Staging Time: 10:00 a.m.
Harris Hill Volunteer Fire Company
8630 Main Street (Route 5)
Clarence, N.Y 14221
Map: http://mapq.st/2yH1mdN
Ride Captain:
Bob "Trip" Marien
tripb1960@gmail.com
Special Instructions:
Flag Line for arrival of family and friends.
Memorial Service at 11:00 a.m. including Military Honors.
No Cemetery, Mission ends after Service.
Please arrive on time with a clean 3x5 American Flag or US Army flag and dress for the weather.
Please do whatever you're able to help Honor the Army Service of William Stevens and to support his loving and grieving family.
Flags & Water:
Flags will not be provided, please bring your own
Large Bike Flags will be needed.
Water WILL NOT be provided, please bring your own.
Submitted by:
Don Higgins, SRC, R-1
gladiator6988@hotmail.com