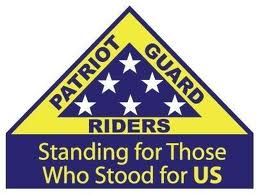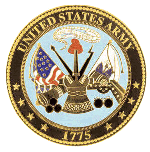 Honor Mission
George B. Foy
US Army - Korea
Albany, New York - 08-04-18
ABOUT THE MISSION:
The family of George Bernard Foy has requested Patriot Guard Rider presence at his funeral services. George, 85, passed on March 20, 2018.

Born in Schenectady, NY, George proudly served his country during the Korean War, assigned to Company "I" of the 32nd Infantry Regiment, earning a Combat Infantry Badge. George worked for many years at the Grand Union in Rutland, VT as a District Manager. He was a member of the American Legion Post #31, and the Veterans of Foreign Wars.
PRIMARY STAGING DETAILS: 08-04-18
Staging Time: 09:30 a.m.
St. Agnes Cemetery
48 Cemetery Ave.
Albany, NY 12204
Ride Captain:
Bill Ryan
bryan83332@hotmail.com
Special Instructions:
Riders to stage inside main entrance gate and await arrival of family. Depending on attendance, two to four members should post at the main gate with flags. Others should be ready to follow escort to the gravesite. Interment service scheduled for 10:00 a.m.
Flags & Water:
Flags will not be provided
Large Bike Flags will NOT be needed.
Water WILL NOT be provided, please bring your own.
Submitted By: Ray Sestak
Position: Assistant State Captain