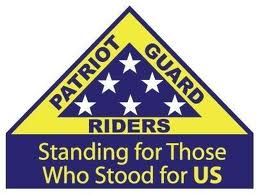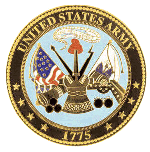 Honor Mission
Gregory G. Halter
USA - Veteran
Hamburg, New York - 07-30-18
ABOUT THE MISSION:
The Patriot Guard Riders have been requested to stand in Honor of the US Army Service of Gregory G. Halter of Blasdell, NY who passed away on 25 July 2018.
Mr. Halter served 2 years Active Duty from 1966-1968, with an MOS of 52D20-Power Generation Equipment Repairer, and was attached for 13 months to Corps of Engineers Company D, 724th Maintenance Battalion, US Army Europe. Mr. Halter was Honorably Discharged on 7 March 1968 with the rank of Specialist-5 (E-5), and was awarded the National Defense Service Medal and Rifle Marksman Badge.
Obituary: https://lakesidefuneralhome.com/tribute/details/2625/Gregory-Halter/obituary.html#content-start
PRIMARY STAGING DETAILS: 07-30-18
Staging Time: 9:00 a.m.
Lakeside Memorial Funeral Home
4199 Lake Shore Road (Corner of Rt. 5 & Rogers Rd.)
Hamburg, NY 14075
Map: http://mapq.st/2mXKf01
Ride Captain:
Bob Woodward
bobwood2294@gmail.com
Special Instructions:
Flag Line for arrival of family & friends.
Funeral Service at the FH at 10:00 a.m.
Followed by Dignified Escort to Lakeside Cemetery for burial with Military Honors.
Please arrive on time with a clean 3x5 American Flag or US Army flag, dress for the weather, and ensure your large flags are properly placed and securely attached.
Please do whatever you're able to help Honor the US Army Service of Gregory Halter and to support his loving family.
Flags & Water:
Flags will not be provided, please bring your own.
Large Bike Flags will be needed.
Water WILL NOT be provided, please bring your own.
Submitted by:
Don Higgins, SRC, R-1
gladiator6988@hotmail.com