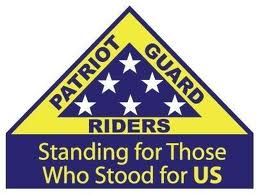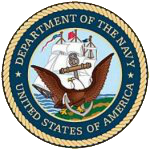 Honor Mission
William Russell "Russ" Laidlaw
U.S. Navy - WW II
Multi-City, New York - 07-27-18
ABOUT THE MISSION:
The Patriot Guard Riders have been requested to stand in Honor of the U.S. Naval Service of William Russell "Russ" Laidlaw of Geneseo, who passed away on 23 July 2018 at the age of 91.
Mr. Laidlaw served active duty in the U.S. Navy from 1945-1946, with a rating of Yeoman 3rd Class. Following training at Great Lakes, he was stationed at the U.S. Naval Barracks, Washington, D.C. Mr. Laidlaw was Honorably Discharged on 1 August 1946 with the rank of Petty Officer 3rd Class (E-4), and earned the American Campaign Medal and WW-II Victory Medal.

Mr. Laidlaw was a long-time member and Past Commander of the Honeoye-Hemlock American Legion Post 1278.
PRIMARY STAGING DETAILS: 07-27-18
Staging Time: 9:00 a.m.
K.W. Dougherty Funeral Home
21 Big Tree Street (Rt, 15/20A)
Livonia, N.Y. 14487
Map: http://mapq.st/2EKscQJ
Ride Captain:
Don Higgins
gladiator6988@hotmail.com
Special Instructions:
Flag Line for arrival of family and friends.
Visitation from 10:00-11:00 AM.
Funeral Service at the FH at 11:00 AM.
Followed by Dignified Escort to Mumford Rural Cemetery, Mumford, NY for burial with Military Honors. (Escort distance is approx. 20 miles.)
Please arrive on time with a clean 3x5 American Flag or US Navy flag, dress for the weather, and ensure your large flags are properly placed and securely attached for the escort.

Thank you for your participation in Honoring the US Naval Service of William "Russ" Laidlaw, and for supporting his proud and loving family
Flags & Water:
Flags will not be provided.
Large Bike Flags will be needed.
Water WILL NOT be provided, please bring your own.
Submitted By: Don Higgins
Position: SRC, R-1