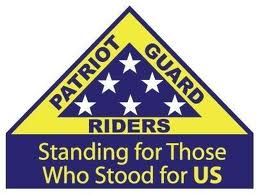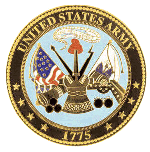 Honor Mission
Ervin William "Vintage Bill" Blair, Jr.
USA - Korean War Veteran
Alden/Lancaster, New York - 07-28-18
ABOUT THE MISSION:
The Patriot Guard Riders have been requested to stand in Honor of the Military and Patriot Guard Riders Service of our beloved Ervin William "Vintage Bill" Blair, Jr., who passed away on 6 July 2018.
In respect to his wishes, these are his own words: "Mr. Blair served 2 years active duty in the Army from 1953-1954. He earned the following awards: National Defense Service Medal; Korean Service Medal; United Nations Service Medal-Korea; Presidential Unit Citation; Armed Forces Expert Marksman Rifle Badge; Honorable Discharge Commemorative Medal. He also served 50 years as a registered Boy Scout Leader in the Greater Niagara Frontier Council of the Boy Scouts of America, where he specialized in High Adventure, for which he received the highest award available in the Council, the Silver Beaver Award."
As we all know, Vintage Bill was a charter member and extremely active participant of the PGRNY as well as the American Legion Riders.
PRIMARY STAGING DETAILS: 07-28-18
Staging Time: 8:30 a.m..
Town Line Lutheran Church
1159 Town Line Road
Alden, NY 14004
(Just north of Broadway Street/Rt. 20)
Map: http://mapq.st/2A92PJ6
Ride Captain:
George Brown, Don Becker, Don Higgins
Special Instructions:
Flag Line for arrival of family and friends.
Memorial Service begins at 10:00 a.m.
Followed by Dignified Escort to Lancaster Rural Cemetery, 70 Cemetery Road, Lancaster, NY for Interment with Military Honors.
Followed by escort of the family to Ripas Restaurant, 4218 Walden Avenue, Lancaster, NY.
Please arrive on time with a clean 3x5 American Flag or US Army flag, dress for the weather, and ensure your large flags are properly placed and securely attached.
Vintage Bill stood with us for many years, under many conditions, despite his hurting body.
Now it's time for us to stand for him and to support his very loving and proud family.
Flags & Water:
Flags will not be provided, please bring your own.
Large Bike Flags will be needed.
Water WILL NOT be provided, please bring your own.
Submitted by:
Don Higgins, SRC, R-1
gladiator6988@hotmail.com