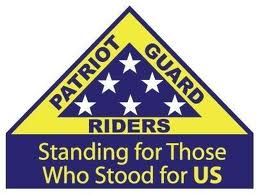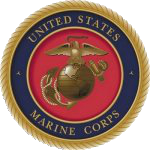 Honor Mission
Dennis M. Gillis
U.S. Marine Corps. - Vietnam Veteran
Multi-City, New York - 07-26-18
ABOUT THE MISSION:
The Patriot Guard Riders have been requested to stand in Honor of the Vietnam War and U.S. Marine Corps Service of Dennis M. Gillis, who passed away on 5 July 2018.
Mr. Gillis served 3 years active duty from 1964-1967, with an MOS of 1833-Assault Amphibious Vehicle Crewman. He served 2 tours in Vietnam with the 2nd Amphibian Tractor Battalion, supporting routine deployments and providing training support to the 2nd Marine Division.

Mr. Gillis was Honorably Discharged with the rank of Sergeant (E-5), and was awarded the following: Marine Corps Good Conduct Medal; National Defense Service Medal; Vietnam Service Medal w/1 Bronze Service Star; Vietnam Campaign Medal; Rifle Marksman Badge.
PRIMARY STAGING DETAILS: 07-26-18
Staging Time: 10:00 a.m.
Newfane Methodist Church
2699 Main Street
Newfane, N.Y. 14108
Map: http://mapq.st/2uOxFSA
Ride Captain:
John Ben
jjb1946@aol.com
Special Instructions:
Flag Line for arrival of family and friends.
Private Funeral Service at 11:00 AM.
Followed by Dignified Transfer to Cold Springs Cemetery, 4849 Cold Springs Road, Lockport, NY for Committal Service with Military Honors. (Distance is approx. 9 miles.)
Please arrive on time with a clean 3x5 American Flag or USMC flag, dress for the weather, and ensure your large flags are properly placed and securely attached. Please do whatever you're able to help Honor the Vietnam War Service of Marine Sergeant Dennis Gillis, and to support his loving family.
Flags & Water:
Flags will not be provided
Large Bike Flags will be needed.
Water WILL NOT be provided, please bring your own.
Submitted By: Don Higgins
Position: SRC, R-1