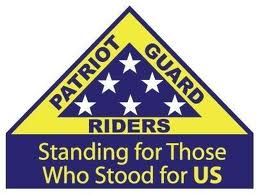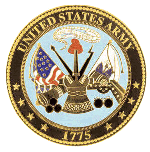 Honor Mission
James P. Lee
US Army, Korean War Veteran
Calverton, New York - 07-20-18
ABOUT THE MISSION:
Riders & Patriots:
We have been asked by the family to stand and honor Mr. James P. Lee, US Army veteran who served in the Korean War from 1951 to 1953 in an artillery unit. He was very active in the Riverhead VFW serving as the Chaplain, and as an Assistant Commander. He would give lectures at the library about services available to veterans.

Mr. Lee's full obituary is available for viewing online at:
https://riverheadlocal.com/2018/07/16/james-p-lee-88/

PRIMARY STAGING DETAILS: 07-20-18
Staging Time: 11:00 a.m.
Calverton National Cemetery
210 Princeton Blvd.
Calverton, NY 11933
Ride Captain:

Pete Jepson
doublejli@optonline.net
Special Instructions:
Following a service at the Riverhead United Methodist church, this honored veteran will be transported by Tuthill Funeral Home to Calverton National Cemetery for burial. Members please respond to Calverton front gate at 11:00 a.m. Please bring your flags as PGR flags not on site.
Flags & Water:
Flags will not be provided
Large Bike Flags will NOT be needed.
Water WILL NOT be provided, please bring your own.
Submitted By: Pete Jepson
Position: Senior Ride Captain, R9