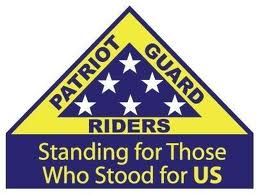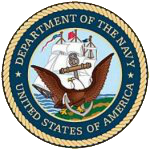 Honor Mission
Philip P. Pastore, Jr.
U.S. Navy - WW II Veteran
Batavia, New York - 07-23-18
ABOUT THE MISSION:
The Patriot Guard Riders have been requested to stand for WW-II Veteran and well-known Batavia businessman Philip P. Pastore, Jr., who passed away on 17 July 2018 at the age of 93.
Mr. Pastore served 2-1/2 years active duty in the U.S. Navy from 1943-1946, with a rating of Carpenter's Mate 3rd Class, and was attached to a Navy Seabee unit in the Pacific Theater of Operations. Mr. Pastore was Honorably Discharged on 27 March 1946 with the rank of Petty Officer 3rd Class (E-4), and was awarded: American Campaign Medal; Asiatic-Pacific Campaign Medal w/Bronze Campaign Star; WW-II Victory Medal.
"Philly" Pastore was the owner for 65 years of Batavia's infamous "Pok-A-Dot" Restaurant.
PRIMARY STAGING DETAILS: M07-23-18
Staging Time: 8:30 a.m.
Gilmartin Funeral Home & Cremation Company
329-333 West Main Street (Rt. 63)
Batavia, NY 14020
Map: http://mapq.st/2mr26KX
Ride Captain:
Joe Joyce
jjoyce82abn55@yahoo.com
Special Instructions:
Flag Line for arrival of family. Prayer Service at the FH at 9:30 AM.

Followed by Dignified Escort to Ascension Parish, 19 Sumner Street, Batavia for Mass of Christian Burial at 10:00 AM.

Followed by Dignified Escort to St. Joseph's Cemetery for Interment with Military Honors.

Please arrive with a clean 3x5 American Flag or US Navy flag, dress for the weather, and ensure your large flags are properly placed and securely attached.

It is expected that this will be a high-profile Funeral. Please consider helping to ensure there is ample PGR presence in Honor of Mr. Pastore's WW-II Service to our Nation, and in support of his very proud and loving family.
Flags & Water:
Flags will not be provided.
Large Bike Flags will be needed.
Water WILL NOT be provided, please bring your own.
Submitted By: Don Higgins
Position: SRC, R-1