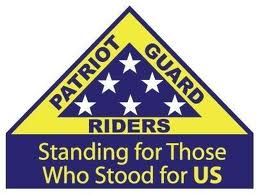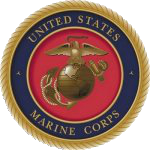 Honor Mission
Joseph H. Weaver
U.S. Marine Corps., Veteran
Buffalo, New York - 07-19-18
ABOUT THE MISSION:
The Patriot Guard Riders have been requested to stand in Honor of the U.S. Marine Corps Service of Joseph H. Weaver of West Seneca, who passed away on 24 January 2018. Full military information is pending, but we know Mr. Weaver served 2 years active duty from 1971-1973, and he was Honorably Discharged on 30 November 1973.

Obituary: https://castigliafuneralhome.com/tribute/details/1354/Joseph-Weaver/obituary.html#tribute-start
PRIMARY STAGING DETAILS: 07-19-18
Staging Time: 2:00 p.m..
Castiglia Funeral Home
873 Abbott Road
Buffalo, NY 14220
Map: http://mapq.st/2zIPkRD
Ride Captain:
Joe Joyce
jjoyce82abn55@yahoo.com
Special Instructions:
Flag Line for arrival of family.
Visitation from 3:00-6:00 PM.
Memorial Service with Military Honors at the FH at 6:00 PM.
No Cemetery, no escort.
Please arrive with a clean 3x5 American Flag or USMC flag, and dress for the weather.
Acknowledging that this is a long Mission, please contribute whatever time you're able to help Honor the USMC Service of Joseph H. Weaver, and to support his loving family.
Flags & Water:
Flags will not be provided.
Large flag bikes will not be needed, but appreciated.
Water WILL NOT be provided, please bring your own.
Submitted By: Don Higgins
Position: SRC, R-1